Looking for a secure and reliable phone mount for your bike? Then you're on the right page! Strong, Secure, and Sensible phone mount right here...
Whether you're an iPhone or Android phone user, this universal bike phone mount perfectly suits your needs. It is lightweight and features a rotating lock to keep your phone in place on rough trails. The heavy-duty 3M strong adhesive adaptor guarantees you a strong adhesion for great deal and peace of mind. Your phone will be in no danger of falling off even if you hit a bump in the road!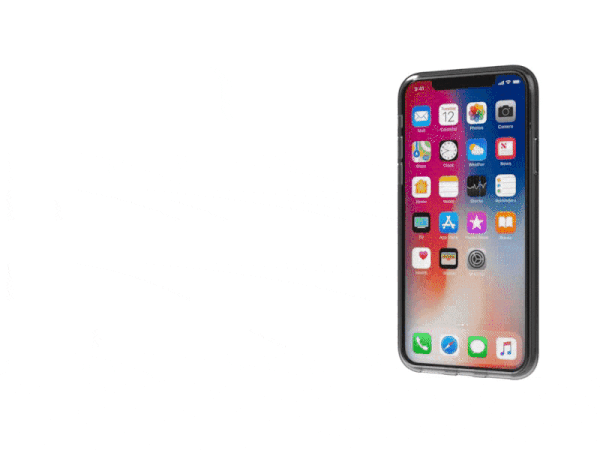 You can also rotate the device thanks to the ball-and-socket design, making it easy to use your phone while it's in the mount. An adjustable viewing angle and twist-and-lock mechanism mean you can have both security and accessibility.  It's easy to install with a single screw and fits a range of handlebars from 0.59 to 1.18" in diameter. 
Break with a traditional one-piece design. This is upgraded to be detachable. No need to disassemble the whole bike phone mount for quick assess to your phone. Offering you a convenient with a quick-release security lock to remove your phone in seconds single-handed. Guaranteed you won't miss any calls while on commuting or casual rides in the park. If one not enough, this one comes with 2 universal adaptors!
Features:
Safe and reliable. Built with a rotating lock and heavy-duty 3M adhesive adaptor for premium quality and sturdy hold up to 3kg. No worries about your super-expensive phone falling off while on the high-speed ride!
2-step safe unlock system. For an additional layer of phone protection, the phone holder mount comes with 2-step safe unlock system. With the security lock at the unlocked position, you will need to rotate the phone 90° clockwise to detach it from the phone mount safely.
3-section clamping design. Built with practicability in mind, the 3-section clamping design fits handlebars from 0.59 to 1.18" in diameter easily with a single screw.
2 universal adaptors. The alternative adapter makes it possible for you to mount nearly anything you want to your bike. No just phone but any sports gadgets you can think of!
Perfect horizontal and vertical view.  360° rotatable on the fly with an unobstructed screen. It allows you to freely rotate the phone to accommodate whatever angle you'd prefer.
Universal bike phone mount. Perfectly fit for any iPhone models or any other phone brands available in the market. Just stick the adaptor at the centre of the phone case and you are good to go!
Quick snap-fit. Quick-release security lock for easy access in a snap.
Versatile. Comes with wide use on different occasions, it provides flexibility for everyday needs. Not just bikes, it can be used on baby carriages and motorcycles with great convenience.
Notes:
Take note not to stick the adaptor directly to your phone and not to reuse the adhesive adaptor once disassembled. 
Strongly recommended for use on smooth and non-textured phone case only such as plastic and metal.
Not recommended for silicone, TPU, or soft phone case with the potential of weakening adhesion. 
Stick the adapter at the centre of the phone case for symmetry and stability setup.
Allow the adhesive adaptor to dry up for 24 hours before start using it for maximum adhesion.
Specifications:
Type: Universal Phone Mount
Material: Polycarbonates (PC) 
Size: 5.7 x 3.5 x 1.8 inches (147 x 89 x 46mm)
Applicable Handlebar Diameter: 0.59 to 1.18" inches (15 to 30mm)
Applicable Mobile Phone: 4.0-6.5 inches
Weight: 105g
Package List:
1 x Universal Bike Phone Holder Mount
2 x Adhesive Adaptor