With the air wedge, you can adjust and

 

level furniture,Kitchen cabinets and household appliances

LIMIT INTERNAL PRESSURE - 0.26Mpa,

 

Double side TPU pouring design to resist greater strain with higher abrasion performance.
USEFUL - Air wedge using simple squeeze pump and precise bleeder valve lets you raise and lower to perfect alignments and it's durable, no-scuff cover leaves on marks,

 

Superior pressure resistance with more than 300 pounds.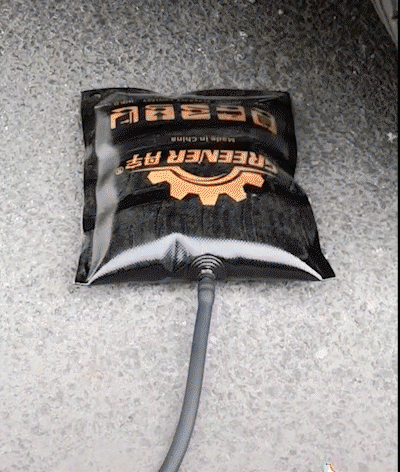 1. Please leave half of the air wedge outside to make it stable and safe.
2. Don't inflate excessively when operate, after being proped up, let the air out. Then put the triangle block.
3. Please Avoid sharp objects in direct contact with the air wedge.