For anyone who loves frozen treats, the Instant Ice Cream Machine is a revolutionary kitchen tool bringing you ice cream instantly. No more rock salt. No more waiting. No more store bought pints. Pull the Instant Ice Cream Machine from the freezer, add your ingredients and make delicious, homemade ice cream.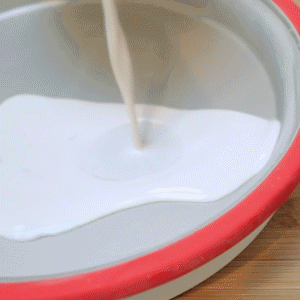 This instant ice cream maker creates delicious homemade ice cream in minutes, perfect for kids or a fun night in.
Simply pour mixed ingredients onto the fast-freeze surface, then scoop and turn until ice cream is formed.
Also makes instant frozen yogurt, sorbets, gelato, frozen margaritas, and more.
A scoop, spade, and recipe book are included.
Can Hand washable.
Kids can make their own Yummy ice cream
YOUR KIDS WILL LOVE THIS
Make a variety of ice cream combinations at will
Specifications:
Application: homemade ice cream, shaved ice.
Size: 300 x 230 x40mm.
Color: Pink/ Blue.
Weight: 800g.
Package Include:
1 x Instant Ice Cream Machine.
1 x Scrape the ice shovel.
1 x Sealing cover.