Would you love to make your own homemade ice cream? Well now you can do it, and nor just ice cream, but the most delicious and well made one with our Ice Cream Maker - EasyCream®. 
This Ice Cream Maker - EasyCream® is for anyone who loves desserts right away. It will bring your ice cream right away. A great addition to your kitchen, this electric ice cream machine is super easy to use and clean, and versatile enough to make ice cream, gelato or frozen yogurt. Make memories with your kids while crafting delicious frozen fruit desserts with your ice cream churner.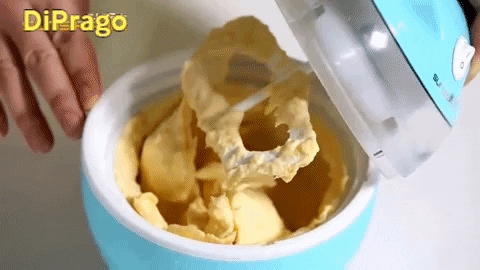 How does it work?
Our Ice Cream Maker - EasyCream® creates delicious homemade ice creams in minutes.
One of the best ways to cool down is by eating ice-cream.
Are you into any diet? Try making it keto or low- carb if you prefer healthier options
Add some fruits, nuts, chocolate chips into the Ice Cream Maker Machine to take your ice cream to the next level
Simply put the ice cream mixture onto the ice cream churner put the ice cream machine on, wait a couple of minutes and voila.
Specifications
Size: 21.5 x 21.5 x 22cm
Power: 7w
Capacity: 600ml