The Jawline Fitness Ball is specifically designed for facial muscle training that helps tone your jawline, contour cheek bone, and reduce face fat. By working out the full range of motion of your bite, it will give you a stronger and younger look that face filters can only hope to deliver.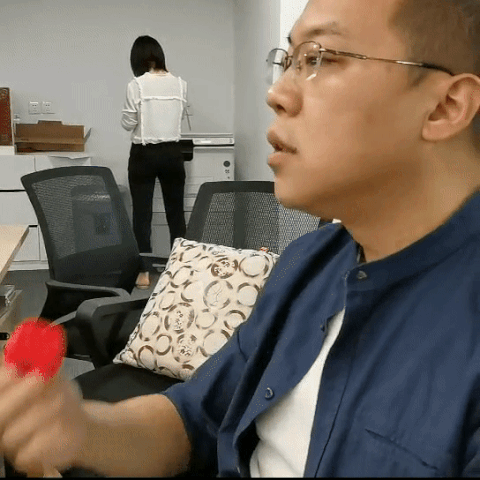 All it takes is 10-15 minutes a day while you on the way to work, in front of the computer, or watching TV at home. With enough exercise, rest, and nutrients, your facial muscles will work like any other muscles in your body!

FEATURES
Tone, Define Your

Jawline
It will allows you to strengthen your jawline, face and neck using 57 facial muscles through a thorough workout!

Eliminate Double Chin 
With 20-50 pounds of resistance, you can now effectively sculpt your best look ever!

Deliver Long-Term Results
Perfect for Both Men and Women
SPECIFICATIONS
Materials: Food-Grade BPA Free Silicone, FGS, EVA
Custom Fit

Blue: Level 1 - 30 pounds of resistance

Red: Level 2 - 40 pounds of resistance
Black: Level 3 - 60 pounds of resistance
FAQ
Isn't chewing gun the same thing?
You will feel the insane difference from eating or chewing gum when using Facial Fitness Ball.It would be like comparing walking with doing squats. In order for your muscles to grow they need a proper workout with enough resistance.
It works well.Your facial muscles work like any other muscles in your body, with enough training, rest and nutrients they will over time grow and develop.