Can One Little Thing Really Increase All Your Fighting Skills At The Same Time? 🥊
Seems impossible but it's true. We've developed this Amazing Boxing Reflexball together with Professional Boxers and MMA Fighters to increase your eye hand coordination, reflexes and agility that nobody can ever beat you again!  
 Our Boxing Reflexball is a worldwide used boxing training equipment which consists of a highly durable PU ball attached to a headband with specially customized strengthened elastic rope. The Reflexball is designed to rebound off your punches and return back.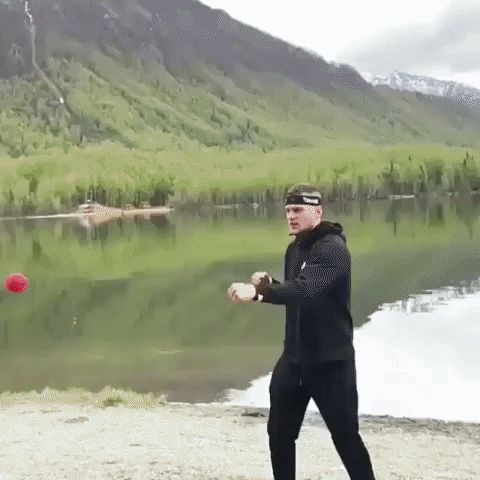 This training method is used and highly recommended by many famous boxers such as Anthony Joshua, Floyd Mayweather, Vasyl Lomachenko, Manny Pacquiao and various MMA fighters around the world.
THE BEST WAY TO IMPROVE REACTION TIME & SPEED
The ball is designed to improve the eye-hand coordination and help quicken reaction times, improve accuracy & boost punching speeds, attention concentration and the natural habit of eyes closed when the fist is coming. It's the perfect training equipment that will increase your agility, concentration and reflexes while providing an intense workout!
 HAND-EYE COORDINATION
Our Boxing Reflexball is the best piece of training equipment for those wanting to improve hand-eye coordination while a fun warm-up exercise. The ball is attached to a comfortable, adjustable headband along with a specially designed rope to offer the perfect rebound speed.
BURN CALORIES & RESHAPE YOUR BODY!
Lifting weights and long hours on the treadmill is not the only way to get fit. In fact the Reflexball might be even better and far more compelling. The unpredictability of the ball, coupled with the intensity of your punches will really burn out your arms, chest, shoulders and upper back, perfect for calorie burning and conditioning!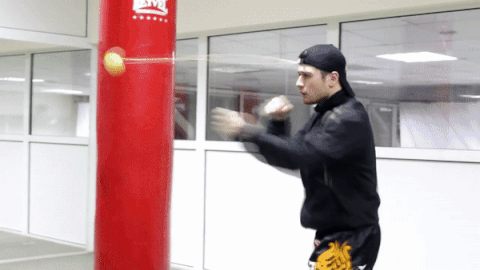 WORKOUT ANYTIME & ANYWHERE
Don't have time for the gym? With this Boxing Reflexball, you don't have to! Train from home or even from work! It's lightweight and portable, which means you can carry it virtually everywhere with you. No more excuses...  simply adjust the headband and you're ready for your daily workout!
HIGH SIMULATION SENSE OF COMBAT
After putting on these sweat absorbing straps, adjusting the length with premium velcro, strike fast as a boxer and learn more punching skills from exercising.
SUITABLE FOR EVERYONE
Man or woman, teenager or child... it doesn't matter! Everyone can use the Boxing Reflexball either for training purposes or for a fun game that will build your hand-eye coordination and it will nicely compliment your MMA, boxing or kickboxing training.
LIGHTER, SOFTER & SAFER
Our Reflexball was designed to be much lighter and softer than the tennis ball, so everyone can enjoy it without any worries about hitting yourself in the face, eyes, nose and fists as well, it's much safer!
SOFT AND COMFORTABLE HEADBAND
The headband uses an adjustable elasticity sweatband, so your sweat won't flow to the eyes. It also adapts to your size to be more comfortable and fits most people's heads.
Our Boxing Reflexball was designed and tested by professional boxers before being released to the market. Ensuring optimum quality and effectiveness when using the product.

Made famous by many Boxers, MMA Fighters and Celebrities!🥊
BENEFITS:
Improves hand-eyxe coordination and concentration

Light exercise, indoors or outdoors

Improve punching timing and accuracy

Stress release trough light punching training

Enhances reflexes
SPORTS:
Boxing and other combat sports (kickboxing, MMA, Muay Thai etc. )

Tennis, badminton, squash and other racket sports

Basketball, football, baseball and other ball-oriented sports
ALSO USED IN:
Physical rehab & recovery centres

Special physical needs centres