KEEP YOUR PLANTS HYDRATED WHEN YOU'RE AWAY FOR DAYS!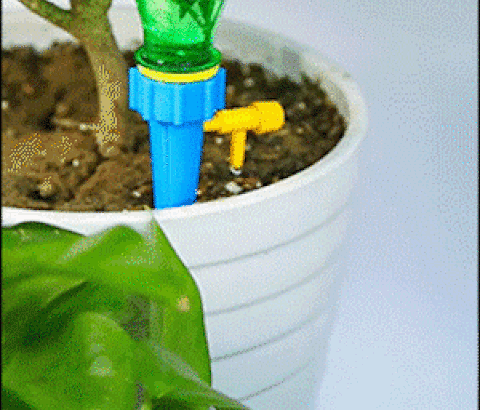 Are you planning to go on a VACATION but too worried that your plants might die from DEHYDRATION while you are away? Or are you the type who is almost always unknowingly overwatering your plants? Worry no more here's the perfect solution for you. The Automatic Plant Watering Device is the perfect tool for you! 
Automatic Plant Watering Device is a device specially made for plant watering. It is designed with a CONTROL VALVE that can control the DRIPPING SPEED of water from 0-60s/drip. The SUSTAINED RELEASE drip could last for ONE to FIFTEEN DAYS. Now you can throw your worries away and enjoy watching your plant babies grow up well hydrated and healthy!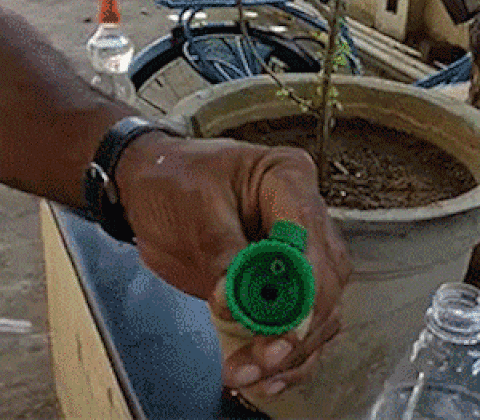 FEATURES:
ADJUSTABLE VALVE
The flow rate can be controlled. This plant watering device comes with a control valve that can control the dripping speed of 0-60s/drip, and the sustained release drip lasts for 1-15 days. All you need to do is adjust the valve to meet your needs without any complicated setup. Save time and water.
SIMPLE AND CONVENIENT
No tools are required for installation, just drill some holes in the bottom of the bottle or cut the tail of the bottle to keep the air flowing. It provides accurate water volume for different plants and flowers as each plant is unique.
WIDELY COMPATIBLE
Suitable for brand bottles - Dr. Pepper bottle, Pepsi bottle, Coca-Cola bottle, Lipton bottle, Diet Coke bottle, Aquafina bottle, or other 1. 1-inch inner diameter bottles. (Bottle not included)
RECYCLE PLASTIC BOTTLES EFFECTIVELY
Reduce waste and protect the environment.
HOW TO USE:
Insert the valve controller into the plant waterer, drill some holes in the bottom of the suitable bottle or cut the tail of the bottle, and add some water to the bottle, put into the waterer spike.
Flip over the bottle and insert the watering spikes into the soil.
Switch the valve until the correct flow of water.
You can also add water-soluble fertilizer to the water storage container and proportionally water to help the plant absorb nutrients more quickly and efficiently.
At the same time reduce the troubles of fertilization.
SPECIFICATIONS:
Material:

 

Plastic
Size:

 

135 x 30mm/5.32 x 1.19"

PACKAGE INCLUDES:

6/12/30 x Automatic Plant Watering Device